1233 South Grand Residences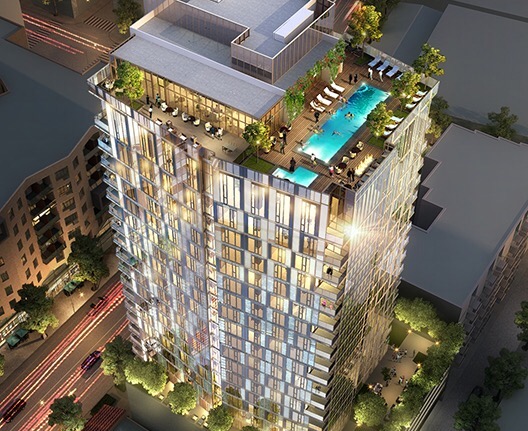 Los Angeles, California
General Contractor: Pankow Builders
Contract Value: $4.7M
Year Completed: 2018
Scope of Work: Plumbing
Services: Preconstruction, 3D/BIM
Delivery: Design-Assist, Lump Sum, New Construction
Project Description: The proposed 24-story building at 1233 S. Grand Avenue, known as the "Grand Residences," consists of 161 condominium units and 2,000 SF of retail space. With 163,891 SF of cumulative floor area – spread over 8,862 SF floor plates – the building will rise to an architectural peak of 240 feet above street level. Plans also call for a total of six levels of parking – two subterranean and four above-grade.
The 161-unit, mixed-use condominium project is South Park's newest tower, sure to make an impact on Downtown Los Angeles' skyline.
The tower replaces an existing parking lot, central to the other major developments in the area. Sitting on a fairly small lot of 18,000 SF, the project includes 215 parking spaces. Amenities include a grand lobby with fitness center, outdoor rooftop pool, clubhouse with community kitchen and fire pit with sweeping views of nearby LA Live and the glamorous downtown skyline. The amenities deck on the 23rd floor would also include a kitchen and communal space for residents.