Academy Museum of Motion Pictures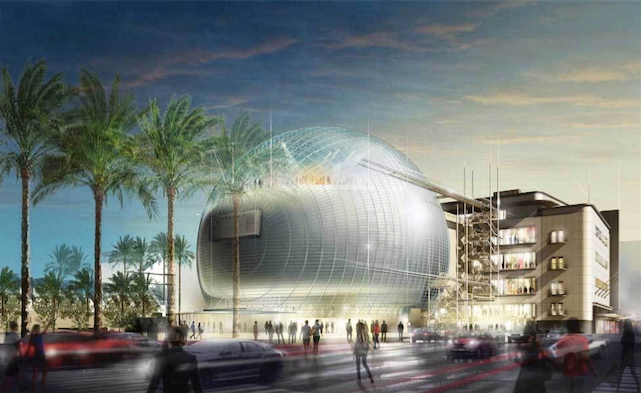 Los Angeles, California
General Contractor: Morley/Taslimi J.V.
Contract Value: $4M
Year Completed: 2018
Scope: Plumbing, New Construction, Renovation
Services: Design Engineering
Delivery: Plan & Spec, Lump Sum
Project Description: The Academy of Motion Picture Arts and Sciences is building the world's premier movie museum in the heart of Los Angeles.  Located in the historic Wilshire May Company building at Wilshire and Fairfax, the Academy Museum will explore the history and magic of what happens on screen as well as behind it. Construction is chugging along on the new Academy Museum of Motion Pictures next to LACMA on the Miracle Mile.
As of September 2016, the foundation was being poured for the giant orbed-shaped theater that will be attached to the rear of the old May Company building. Built in 1939, the Streamline Modern building with it's gold tower is being restored to house the museum's exhibits, which will include the full-scale model of the 1975 Jaws shark and approximately 62,000 pieces of production art.
After years of community push back over concerns about traffic and parking, ground finally broke in March of this year with the demolition of the department store's rear-wing. That makes room for the huge orb, designed by architect Renzo Piano to hold 1,000 theater seats and an observation deck. The museum is scheduled to open in 2018.