Amgen | Bldg 7 Cell Culture Suite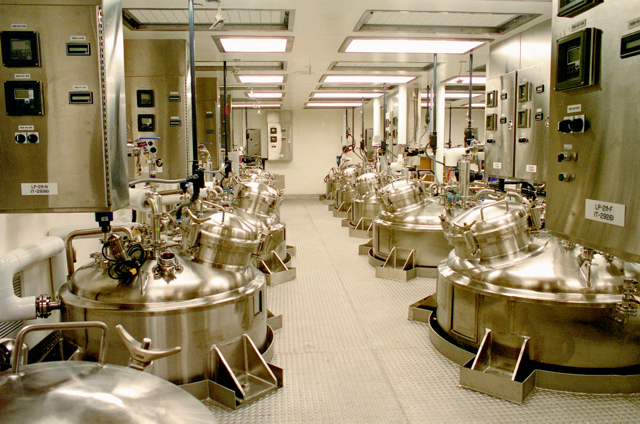 Thousand Oaks, California
General Contractor: CRB Builders
Contract Value: $1.3M
Year Completed: 2004
Scope of Work: Process
Services: Design, 3D/BIM, Fab, Install
Delivery: General Contracting
Project Description: Demolish an existing Biotech suite within an existing operating facility and build-out a new Cell Culture Suite, remodeling approximately 4000 sq-ft. of the existing structure.

Murray Company rigged into building and set in place new Bioreactors, Centrifuge skid, Clean in Place equipment and holding Vessels. Fabricate and install recessed utility panels with multiple use point outlets. Reconnect utilities on three different levels of the building and re-route into new Cell Culture suite for new equipment connection. All utilities installed per cGMP.
All work was performed within an occupied and operational cGMP manufacturing facility, which required close communication and scheduling with the building owner to prevent costly interruptions to the existing manufacturing utilities and operating schedule. Protection to client personnel during the construction phase was paramount and the project was completed without incident.