Kimpton Everly Hotel | Argyle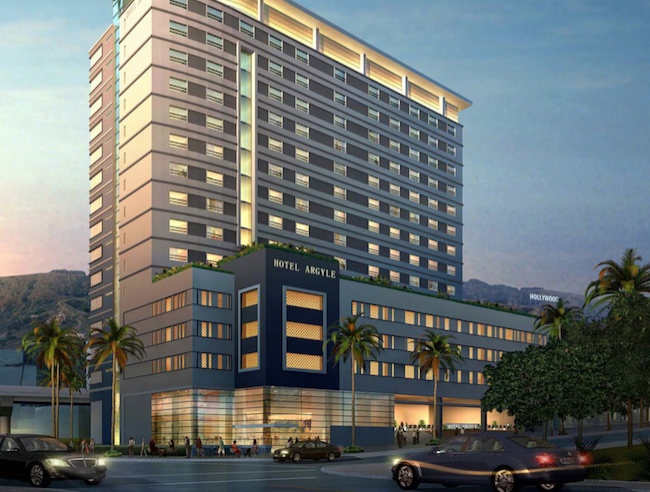 Hollywood, California
General Contractor: Davis Reed
Contract Value: $3M
Scope of Work: Plumbing 
Services: 3D/BIM, Design, Fab, Install
Delivery: Design-Build
Project Description: This project consists of 16 stories total, 11 stories of hotel above a 5 level parking structure (3 levels above grade and 2 levels below grade). The project began with the demolition of an existing 38,000-sf, 5-story office building.

Murray Company was awarded the plumbing design-build contract with General Contractor davisREED. The design work will began and is based on bridging documents prepared by Randall Lamb Associates, Inc., a boutique engineering firm out of San Diego, with Architect, ACM – Aubrey Cook McGill Architects.
Contract includes the installation of many modular restrooms in the guest rooms, in lieu of conventional restrooms, ideally saving overall project costs and schedule. We look forward to establishing another great relationship with davisREED. Construction began in 2014 with a completion date not yet revealed.