Kaiser Permanente Baldwin Park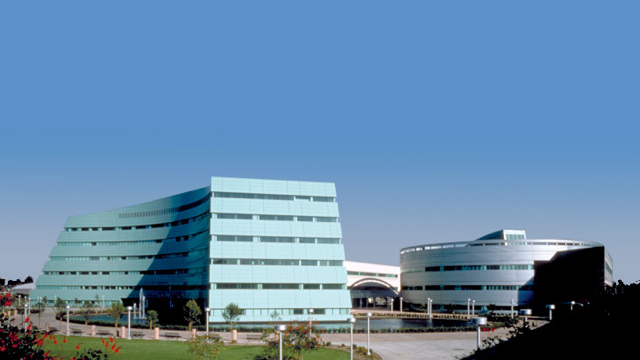 Baldwin Park, California
General Contractor: McCarthy Builders
Contract Value: $26M
Year Completed: 2000
Scope: Plumbing, HVAC, Piping
Services: Design Engineering, Fab, Install
Delivery: General Contracting, OSHPD
Project Description: This was a Type 1 (FR) building per designated code. The central components of the project included a seven story medical center, three story clinic, central plant and a two story parking structure.  The project contained twenty-four ICU, one hundred ninety four surgical and thirty two pediatric nursing beds with full patient monitoring. In addition to this, the project included thirteen general and one orthopedic surgery rooms, support services, central sterile, a 3,500 square foot pharmacy and a 7,500 square foot laboratory for hematology, urinalysis and toxicology.

Murray Company was the prime mechanical contractor and self performed the plumbing, medical gases and HVAC wet-side including the central plant.
The 22,500 square foot central plant included all medical gas equipment, hot water generators and booster pumps. Emergency generators (1,500 KVA) required substantial underground fuel oil with a back up propane system consisting of two 25,000 gallon vertical silo tanks.
Design and construction of a new 240-bed Medical Center was provided to the Kaiser Permanente organization. The new medical campus was designed on a 23.7 acre site to include the hospital (765,000sf), a three-story medical office building (90,000sf) and a new central plant (20,000sf). The central plant included two 760-ton electric chillers, one 760-ton steam absorption chillers and three 350 HP boilers.
McCarthy, Murray Company and TMAD Taylor & Gaines worked together on this new medical center campus project.