Kaiser Permanente Central SD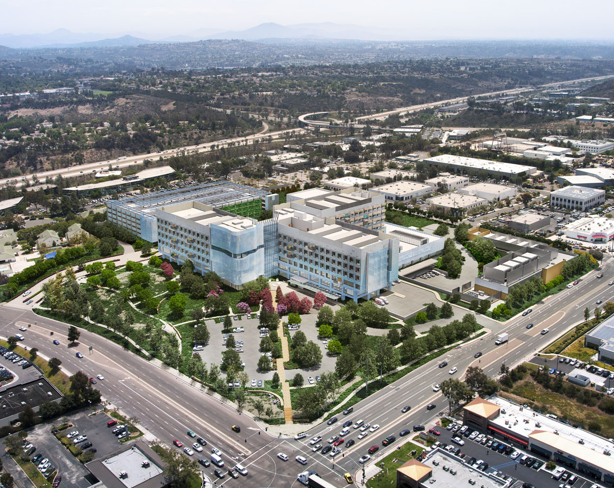 San Diego, California
General Contractor: Hensel Phelps
Contract Value: $5M
Year Completed: 2017
Scope: Plumbing, HVAC, General Engineering
Services: Design Engineering, Fab, Install
Delivery: General Contracting, OSHPD
LEED® Gold Certification
Project Description: The 565,000 square feet facility will be built on 19 acres with a 1,400 space parking structure, wrap around a healing garden and gourmet cafeteria. Inside the seven-story building will be 450 patient rooms which will feature sophisticated technology in Telehealth, digital way-finding, clinical informatics and communication.
The 321 bed Hospital building is composed of a Basement level which contains the sterile processing department, linen services and food and nutrition department. The First Level contains the Emergency Department, inpatient imaging, kitchen and cafeteria / dining areas, Pathology, Pharmacy and the Clinical Lab. The Second level contains the Perioperative and recovery services, Operating rooms, Interventional Radiology and Cardiac Cath Labs, along with a medical and surgical unit. Levels 3 contains Labor and Delivery, NICU and post-partum rooms, while levels 4 thru 7 contain ICU and Medical/Surgical patient rooms. All patients rooms are based on single occupancy designed to meet the needs of both patients and medical staff, while also providing a 'Family zone' which enables a family member to sleep or work within the room. Other features include a 'Smart wall' that provides entertainment, medical record data and other electronic features to help streamline the patient's stay. Each patient unit is also enhanced by the use of areas of respite as open air balconies, which are located throughout the patient floors and provide direct visual access to the hospital grounds.
Green Features:
First in California to earn LEED Gold Health
Care hospital certification
Energy-efficient electrical, air, and plumbing
Use of reclaimed water for landscaping and
cooling towers
First hospital in the nation to use all LED
lighting throughout
Solar photovoltaic system
Natural lighting
Active chilled beams in patient rooms for
energy savings

Murray Company, engaged in several initiatives in the design and construction of the project. Incorporating more efficient water systems helping to target the LEED Gold requirements. The use of a Tri-Generation System will stand at the forefront of efficient power systems offering greater benefits in electricity, heating and cooling. This system will attain higher overall efficiency by turning waste heat into combined cooling, heat, and power. An integrated chilled beam system and a rain water capture system helps the owner to obtain LEED Gold certification. These advanced features incorporated with innovative structural methods and high performing mechanical systems provides a sustainable and efficient state of the art hospital where patients and staff may forever thrive.