Kaiser Permanente MOB Murrieta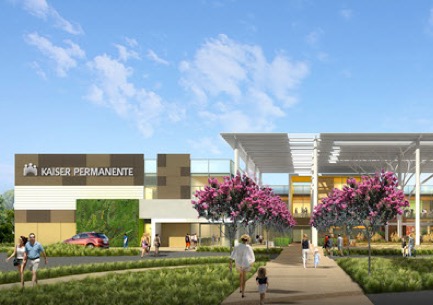 Murrieta, California
General Contractor: Pankow Builders
Contract Value: $2.2M
Year Completed: 2017
Scope of Work: Plumbing
Services: Preconstruction
Delivery: Lump Sum
LEED® Silver Certification
Project Description: This Medical Office Building will accommodate 43 Provider offices: comprised of six intermediate care services (ICS); 12 primary care providers; and 25 specialty care providers.
The work includes a two room gastroenterology procedure suite, conference center, laboratory, imaging, and pharmacy services. Total of interior improvements is approximately 77,942-sf with an estimated 2,058-sf of shelled space. On site work includes excavating, grading, backfill, underground utilities, surface parking for approximately 400 spaces including ADA stalls, and landscaping. Building construction will be tilt-up panels with structural steel framing and sectionalized exterior enhancements of painted concrete panels, stone veneer, and glass walls. Project is designed to achieve LEED Silver certification.

Murray Company potential challenges: Remote location requires careful planning of labor, materials and equipment.