LLUMC Transformation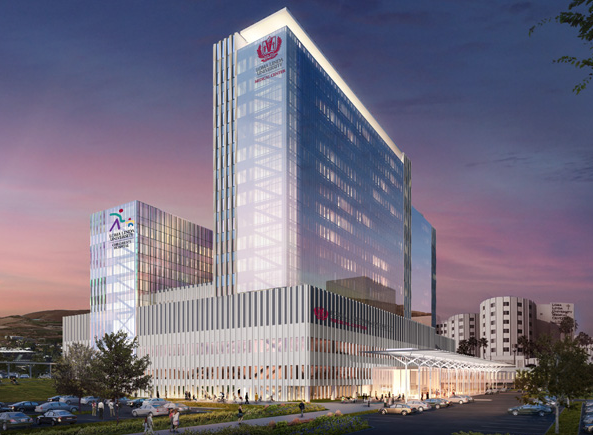 Loma Linda, California
General Contractor: McCarthy Builders
Contract Value: $135M
Year Completed: 2020
Scope of Work: Plumbing, HVAC Piping, HVAC Sheet Metal
Services: Engineering, Design, 3D/BIM
Delivery: Design-Assist, GMP, OSHPD
Project Description: Slated for completion in April 2020 the $823 million project consists of a new adult hospital and children's hospital tower expansion totaling 940,000 square feet and will meet, and in some cases, exceed seismic standards through to 2030. 
The new seventeen-story adult hospital will be approximately 267 feet tall, considered the second tallest building in the Inland Empire, and will house 288 licensed beds with a future capacity for 320. The nine-story children's hospital expansion will provide an additional 349 licensed beds to the selection of existing compliant beds with a future capacity of 377 to meet the growing needs of the Inland Empire.
In support of the new hospital complex are two parking structures, one dedicated to patients and another for faculty located on Prospect and on Anderson Streets.

Murray Company was awarded this project in conjunction with joint venture partners Pan-Pacific Mechanical and Southland Industries. In addition to the MPS Mechanical joint venture, the project team working for owner, Loma Linda Medical Center include; NBBJ Architects, Arup Engineering, McCarthy Building Companies, Berg-Helix Electric JV, and NGI/Standard Dry Wall JV.