MLK Ambulatory Care Center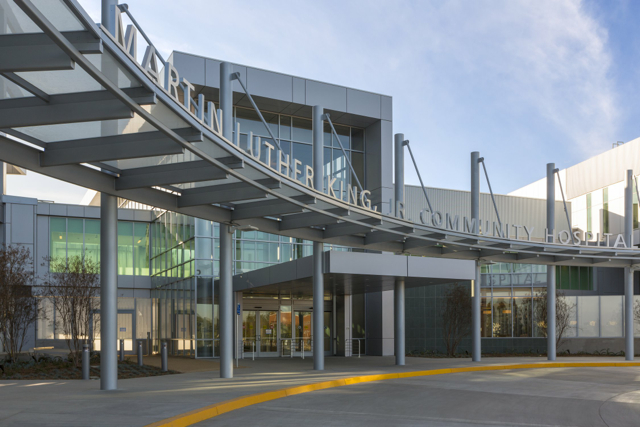 Los Angeles, California
General Contractor: McCarthy Builders
Contract Value: $1.4M
Year Completed: 2014
Scope of Work: Plumbing, HVAC
Services: Design, 3D/BIM, Fab
Delivery: Design-Build
LEED® Gold Certification
Project Description: The new four-level Multi-Service Ambulatory Care Center (MACC) Building, approximately 138,000 square feet, will accommodate an ambulatory surgery center as well as clinical and other support services.  The clinical departments include but are not limited to a pharmacy, walk-in clinic, outpatient imaging, outpatient surgery and various outpatient clinics that are currently operating in the existing MACC.  The project will contain numerous typical exam, bariatric exam, special procedure, and other specialty service rooms typical with the types of medical services listed.  The new MACC Building is designed to achieve a minimum Leadership in Energy and Environmental Design (LEED) Silver certification but is actively pursuing LEED Gold certification.
The new MACC Building will be physically connected on the ground floor to the existing North Support Building (NSB) to provide connectivity between the patient accessible support services in the NSB and clinical functions in the new MACC. The existing NSB is 51,700 square feet. Approximately 34,000 square feet of tenant improvements will be performed in the NSB to provide space for various MACC departments. In addition to the MACC bulding, the NSB is also pursuing LEED certification but rather than Gold will be applying for Silver. There are also minor tenant improvements in the South Support Building (SSB).
Sitework consists of parking, sidewalks, paths of travel, accessibility and emergency egress. There is also a new service yard and tech dock position for a potential CT scanner along the south side of the MACC building.