Metro Expo Line M&O Facility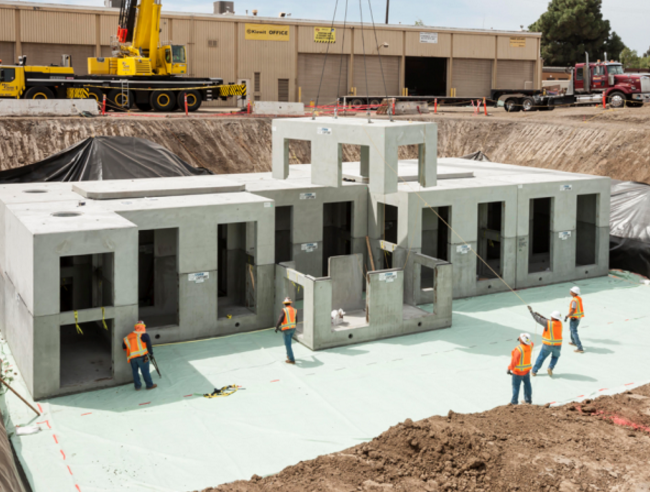 Santa Monica, California
General Contractor: Kiewit
Contract Value: $5M
Year Completed: 2015
Scope: Site Utilities, Installation
Delivery: Plan & Spec
Project Description:  The Operations and Maintenance Facility for the Expo Line project is located at Stewart Street and Exposition Boulevard in Santa Monica. Preconstruction work began during Summer of 2013 and construction was completed in Fall 2015.
The M&O Facility is the second portion of the $1.5 Billion Phase 2. Compromised of 6.6 miles of metro rail with 7 new stations, this phase completes the line from Culver City to Santa Monica.
Projected ridership is estimated in upwards of 64,000 daily riders by year 2030 connecting Downtown Los Angeles to Santa Monica

Murray Company description: Our scope consisted of; sanitary sewer, industrial waste, fire water, domestic water, storm drain, storm water, and harvesting cistern.
The project start date was delayed, which in turn, caused different trades to compete for real estate on-site. The location of the job created additional challenge with little to no lay down area. Material deliveries required precise schedule coordination with the on-site project team and work in place. The size and shape of the project site made for further difficulty in maneuvering large equipment. We met every milestone during the course of this project including unexpected design alterations, while sustaining zero recordable injuries and no lost time.