The Getty Villa Renovation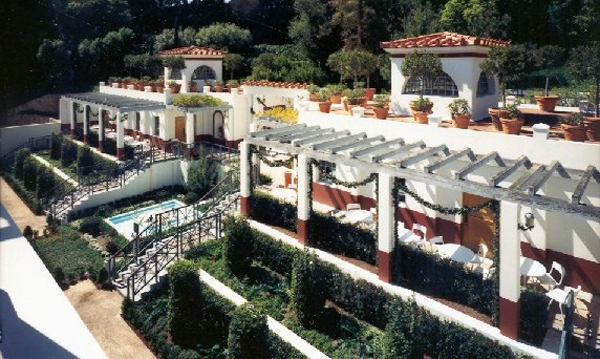 Malibu, California
General Contractor: Morley Builders
Contract Value: $2M
Year Completed: 2001
Scope of Work: Site Utilities
Services: Detailing, Fab, Install
Delivery: Plan & Spec, General Contracting
Built in 1972, The Getty Villa was designed to replicate a Roman villa and is home to an impressive collection of art and antiquities. The Getty Villa was due to increase visitor facilities and renovate its museum devoted to antiquities for the study of ancient art, archeology and conservation. The existing Villa, Ranch House and conservation laboratory buildings were renovated and nine structures were built: a cafe, auditorium, entry court, a central plant, two parking structures, a two-story research facility, a two-story office building, and a one-story laboratory building.

Murray Company's scope was for the site utilities. Our work consisted of replacing and upgrading the site utilities while maintaining their serviceability and site access. We replaced the site fire water, fire hydrants, storm drains piping, added storm water interceptors, site sewers and domestic water.
The project was sequenced with limited time to perform our work and was further compounded by the fact that most of our work was being installed in the narrow and steep access road that supported all other construction traffic. It was also challenging to access a remote lay down yard.