UC Irvine Medical Center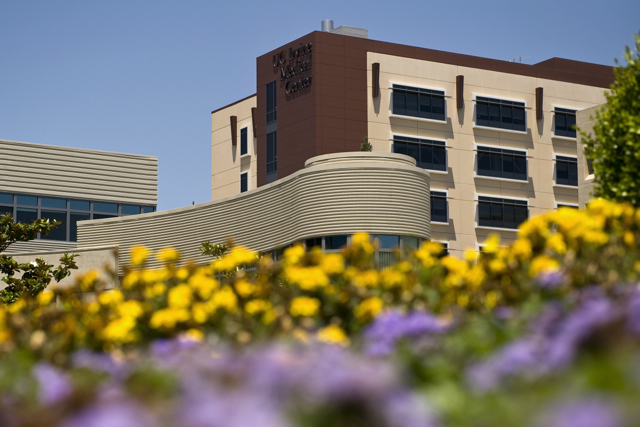 Orange, California
General Contractor: Hensel Phelps
Contract Value: $16.8M
Year Completed: 2008
Scope of Work: Plumbing
Services: Design Engineering, 3D/BIM
Delivery: Design-Build, OSHPD
LEED® Gold Certification
and DBIA WPR Award
The UCIMC Replacement Hospital project was an expansion of the University of California Irvine's Medical Center with a new 474,353 sq. ft, 191-bed, seven-story facility constructed on the grounds of the 33-acre UCI Medical Center campus in the City of Orange. The Replacement Hospital features new operating and procedure rooms that are easily adaptable to new surgical procedures and technological innovations. Designed to create a patient-focused healing environment, the Replacement Hospital integrates teaching, research, and patient care. Throughout the Hospital, the design reduces noise, increases patient comfort, and supports the latest medical technology. Architectural details promote healing, such as the use of natural light and specially selected construction materials.
Along with emphasizing patient care, the new design facilitates the teaching and research missions of the University. The new Hospital accommodates advanced health care technology and strengthens UCI's ability to provide specialized medical and surgical treatments. It also provides a modern facility for conducting the latest medical research, as well as training future and practicing physicians in Southern California.
This project was built to LEED Certified-level standards under the auspices of the U.S. Green Building Council and to Office of Statewide Health Planning and Development (OSHPD) requirements. The Replacement Hospital was the first large design-build hospital with the OSHPD. The first phase was successfully completed four months ahead of schedule – an unprecedented feat in the OSHPD-regulated hospital construction market. Read More…

Murray Company performed the plumbing and included sanitary waste and vent, storm drain, medical gases, natural gas, RO/DI, domestic water systems and all equipment associated with these systems. We encountered a challenge with the Swivette™ used on the project and with the equipment. The swivettes unfortunately was not delivered in time and were not sent out with all the parts and pieces. Some of the equipment had to be field repaired. 34 Month Construction Schedule with a 8 Month Design Duration.