USC School of Cinematic Arts I & II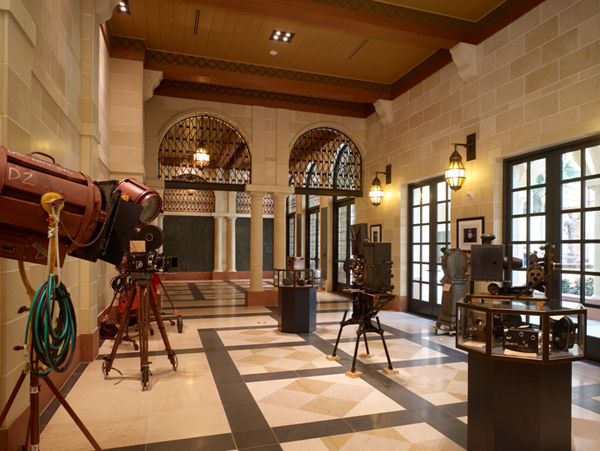 Los Angeles, California
General Contractor: Hathaway Dinwiddie
Phase I Contract Value: $1.8M
Phase II Contract Value: $933K
Phase I Year Completed: 2010
Phase II Year Completed: 2008
Scope of Work: Plumbing
Services: Design Engineering, 3D/BIM, Fab
Delivery: Design-Assist
LEED® Silver Certification
Hathaway Dinwiddie built Phase I and II of the School of Cinematic Arts building (Spielberg & Lucas Buildings). Phase I consisted of the complete construction of a four-story academic building over a subterranean level on the campus. The building houses several key functions consistent with the production of film and television media including sound and mix labs, theaters as well as other special teaching facilities and office spaces. Phase II consisted of the complete construction of four new structures: a new instructional building and three buildings housing sound stages, a central services area, and the production equipment center. Both phases were designed and built to aesthetically relate. "This is one of the most sophisticated project sites in technology today" said Steven Sulfer, Sand Hill Media and technical consultant. 
The first floor features the 200-seat Ray Stark Family Theater, as well as two digital theaters and combination screening room/sound dub stage. Both the Lucas and Spielberg buildings have large open lobby areas named for cinematic greats. Levels two through four feature an interactive media center, screening rooms, classrooms and a directors room with shared fireplaces and kitchen area.

Murray Company had to meet an aggressive set of goals in a single project:  Earthquake resilience, energy efficiency, BIM (3D Modeling) and long term facilities management at USC.  The owner mandated a 100-year lifetime which was sustained by building the business model into the design.  The elastic design features connectors between walls, ceilings and floors that channel quake damage to repairable areas. Simulated models revealed the design would withstand sizable tremors at a level of 125% above code.
The radiant heating and cooling system is the largest of its type in Los Angeles. Other unique features included low flow plumbing fixtures and drought resistant landscaping. A campus-wide chilled and heated water distribution system , fed from on-site plant and TES provided the chilled and heating mediums for the building HVAC.
Urban Design worked with structural engineer, Luth and Associates, to adopt unusually stringent earthquake standards similar to those in use in hospitals and nuclear plants. As a Design-Assist subcontractor, Murray Company worked closely with the designers and engineers on BIM modeling and constructability reviews.