USC Gateway | Student Housing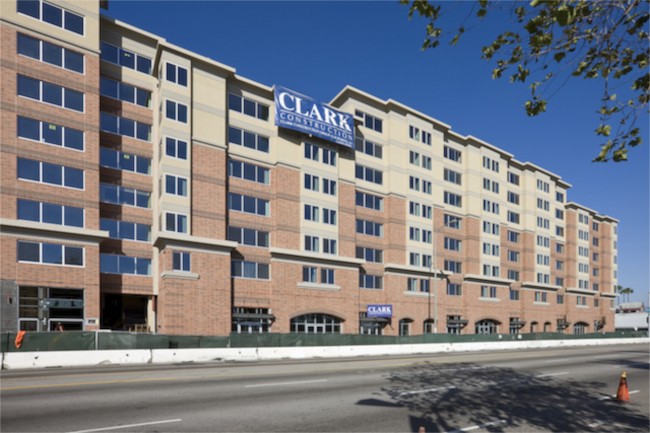 Los Angeles, California
General Contractor: Clark Construction
Contract Value: $8.9M
Year Completed: 2010
Scope of Work: Plumbing, HVAC, Process 
Services: Preconstruction, Engineering, Fab
Delivery: Design-Build 
University Gateway rises eight stories at the intersection of Figueroa Boulevard and Jefferson Street. The building can accommodate more than 1,600 residents in 421 units. On the ground level, University Gateway boasts 78,000 square feet of retail, divided into 16 tenant spaces. Planned retailers include a bank, coffee shop, a pharmacy, casual food shops, and USC offices. The project also includes an eight-story parking structure for over 700 vehicles.
Though it is an off-campus housing facility, University Gateway was designed and built to extend the feel of the nearby USC campus. The structure's exterior of cement plaster, glass, and brick matches the predominant USC aesthetic. Open courtyards, roof decks, and landscaped exterior areas give residents safe and convenient social spaces. Ample on-site bike storage and planned tram service promote alternative transportation and will easily connect University Gateway's student residents with the USC campus.
Every residential unit at University Gateway was designed to conform to Americans with Disabilities Act (ADA) standards. With simple and minor modifications, any unit can be converted to fully ADA-compliant or customized to an individual resident's needs. Units feature an open layout and were built with adjustable-height kitchen sinks, removable cabinet doors, and built-in backing for the placement of grab bars. In addition, the building's eight elevators are easily accessible and all residential portions are connected by exterior covered walkways.