Westfield CC Shopping Center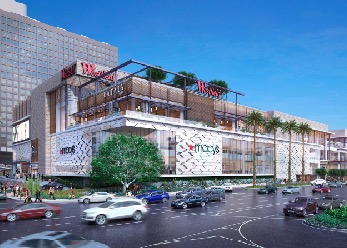 Century City, California
General Contractor: Westfield Construction
Contract Value: $25M
Year Completed: 2017
Scope of Work: Plumbing, Mechanical
Preconstruction, 3D/BIM, Detailing, Fab, Install
Delivery: Design-Assist, Lump Sum
Project Description: Westfield Century City is embarking upon a refined $800 million vision to become Westfield's next global iconic retail destination. In 2017, the new 1.2 million square foot property will welcome Nordstrom's three-level Los Angeles flagship store featuring its latest design concepts, a completely remodeled three-level Bloomingdales, a brand-new two-level Macy's, as well as the world-renowned Eataly. The new Century City experience will also introduce 422,000 square feet of premium retail space, punctuated by new high-fashion, street side boutiques for many of the world's most prestigious retail brands.

Murray Company has been awarded the design assist contract for both the Plumbing and Mechanical scopes, totaling approximately $25 Million of work.
MECHANICAL
The mechanical scope includes a 2600 ton chilled water central plant and associated chilled water distribution piping. The central plant will utilize energy optimization as well as "free cooling" during certain environmental conditions. The 37,000 lb stainless steel cooling tower will be hoisted to its operating location on the roof level, five stories above grade, utilizing a skycrane helicopter lift. The three (3) new chillers will be rigged to their location two levels below grade through an existing tunnel below the shopping center. Murray has partnered with Couts Heating and Cooling as a Dryside partner. Controls will be provided by Emcor.
PLUMBING
The overall plumbing scope includes demolition and re-pipe of all plumbing systems. Increased demands due to food and beverage tenants required (5) precast grease interceptors ranging in size from 5,000 to 10,000 gallon. One unique component of the project is the storm water treatment and retention system. Due to site constraints, new networks of storm drainage piping will capture and divert all rain water into a large underground storage tank and reclaimed for cooling tower make-up use.